ABOUT HYDEBERRY ROCHEDALE
Hydeberry Rochedale is an exclusive opportunity to own premium land in Brisbane. This boutique development features a total of 133 land lots across two stages, ideally positioned in the beautiful suburb of sought-after Rochedale. Located just 14.5km from Brisbane CBD and surrounded by stunning streetscapes and elegant homes, this is premium lifestyle at its best.
With land available in a range of sizes, Hydeberry offers you the flexibility to partner with the builder of your choice to create the home you have longed for.
Construction of Hydeberry is now complete with all land lots registered and ready for building.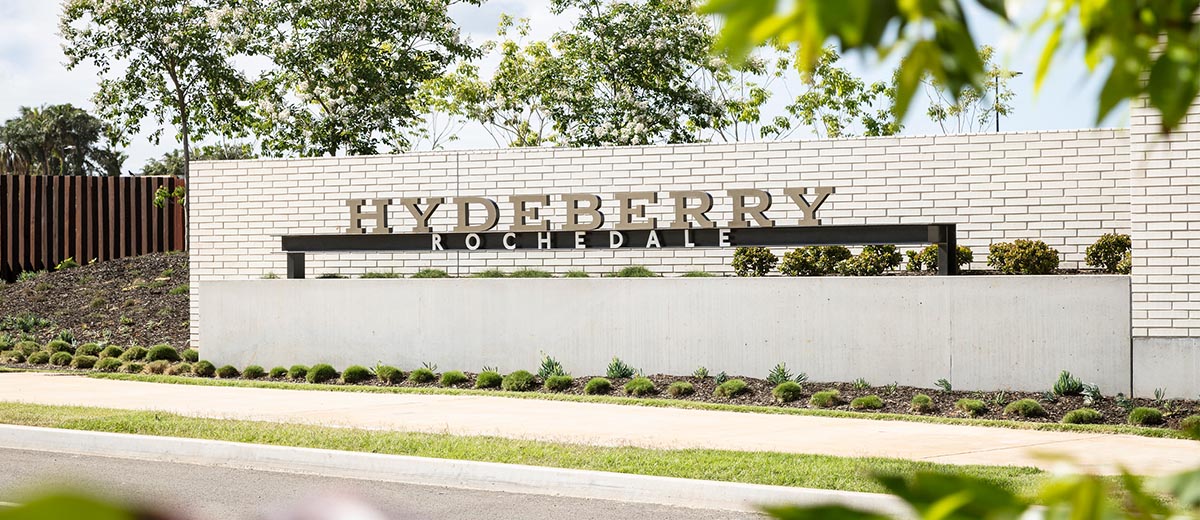 STREETSCAPES
Quality is at the heart of everything Mirvac does, and Hydeberry is no exception. From the statement feature trees and premium entry statement at the front, to attractive landscaping throughout, every element of this well-regarded space has been designed with luxury and lifestyle in mind.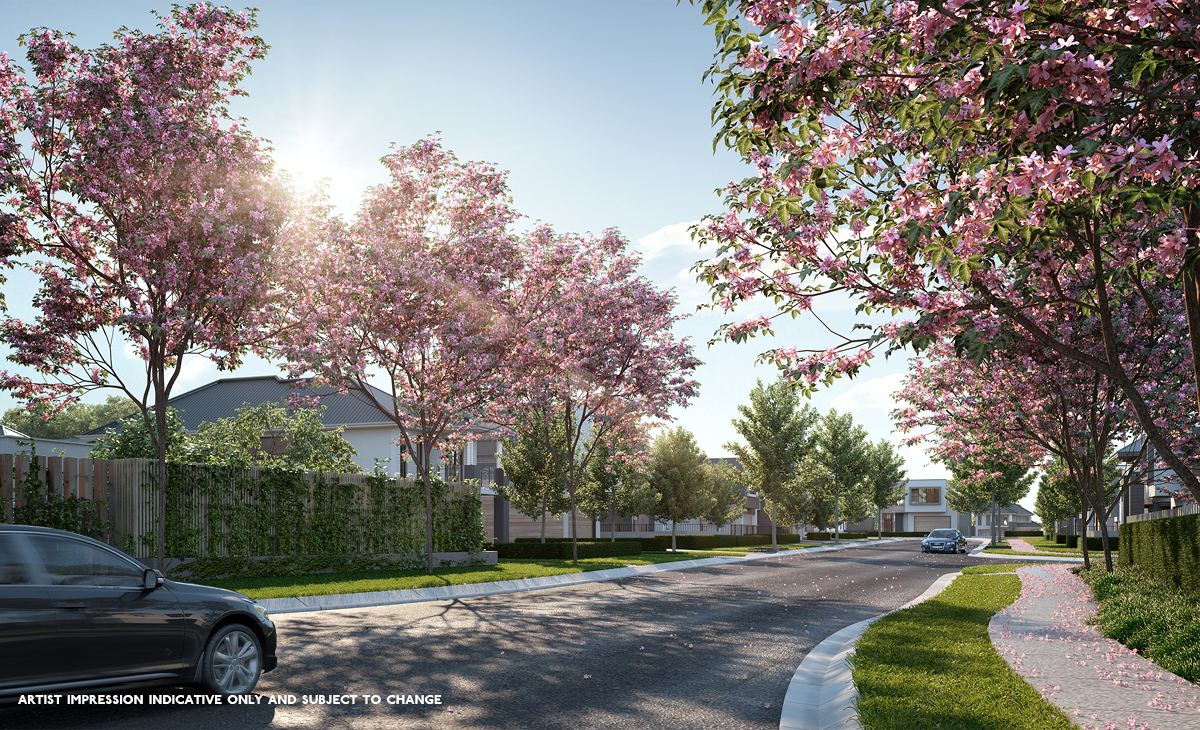 DESIGN
"Mirvac's vision to create an elegant development with a strong identify and a definitive point of difference to the surrounding area was clear from the start.
The combination of three core elements in the entry precinct – beautiful off-white brick, concrete and timber – creates a unique and homely feel with a sense of minimalism.
The streetscapes utilise a restrained palette where trees are used to give each street its own identity and provide shaded avenues.
The statement flowers of the feature trees provide vibrant colour highlights which accent the neutral and dark colours of the hard landscape palette at Hydeberry's entry. In Spring, these flowers provide a floral display reminiscent of cherry blossoms found in cooler climates."
MATTHEW FRANZMANN
Managing Director
Form Landscape Architects